Music at Unity of Arlington
The Music Ministry is a key part of every celebration at Unity of Arlington.
Music lifts the spirit, soothes the soul, and connects us to each other. The mission of our music team is to uplift and inspire with music and to support the message of our Minister.
We welcome all who want to share their musical talents with the congregation. Love to sing? Play the guitar, mandolin, or some other instrument? We would love for you to join us!
The Angel Band
Directed by Mike Garvey
As pianist and music director, Mike leads the Angel Band. He is often accompanied by talented folks on bass, drums, and guitar.  The Angel Band provides prelude music for services and accompanies Radiant Sounds, community songs, and guest artists. Play an instrument and wants to join? Let Mike know!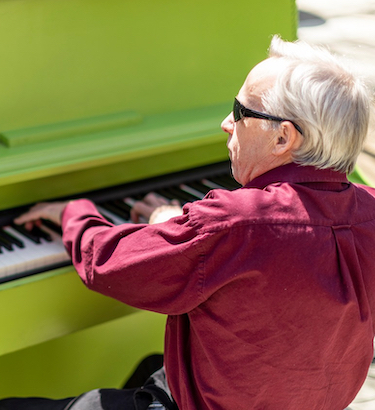 Mike Garvey
Music Director
Mike is a native of the San Francisco Bay Area and has been an active part of the DFW Music Scene for more than 20 years. Mike was appointed to the post of Music Director at Unity of Arlington in 2019 and played with the band there beginning in 2017.
Prior to that, he led the Praise Team band at East Dallas Christian Church for six years. Mike has played throughout the country in various Jazz and Popular music groups and has worked extensively as a solo pianist. He was a featured pianist at the four DFW area Nordstrom stores and currently plays regularly at the Music City Mall in Lewisville. Prior to its closure this year Mike played two nights a week at Dakota's Steakhouse in Downtown Dallas.
He holds a Bachelor's degree in Music from the University of California, Santa Cruz and a Master's in Business from Vanderbilt University in Nashville where Mike spent four years on staff at RCA Records. Mike's mission is to inspire and share Contemporary and New Thought music with the congregation at Unity of Arlington.
Radiant Sounds Choir
Directed by Dian Pierce
Our Radiant Sounds choir, directed by Dian Pierce, welcomes all who enjoy singing to join them.  Their mission is to soothe, inspire, and uplift all who hear their music. When you join the choir, you will improve your singing voice, improve your mental health, and increase you sense of belonging!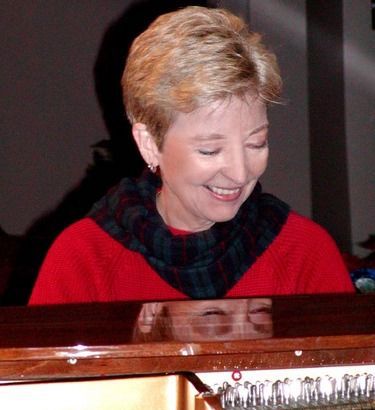 Dian Pierce
Choir Director
An accomplished pianist, keyboard artist, teacher, and composer and arranger of choral and instrumental music, Dian has 25 years' experience as Music Director, Choir Director, and pianist in local churches along with serving as Music Director for numerous musical theater productions in the DFW area.
Dian holds Bachelor's and Master's of Music Education degrees from the University of North Texas (NTSU). She is an ordained minister whose ministry is to uplift through her gift of music.
Dian has recorded and released three CDs of original keyboard music.